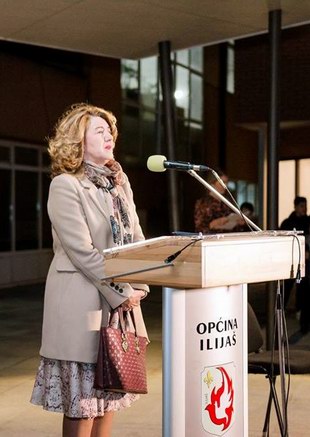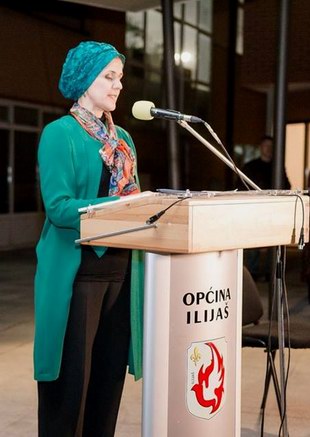 "Fight all along while you are living!'' is the message that Indira Smajlović emphasized in her speech on the event ''How Can We Speak of Gender Equality?'' held on March 7 in Ilijaš on the occasion of the International Women's Day organized by the TPO Foundation and the Municipality of Ilijaš. This is a saying that helps Indira to focus on what she wants, to launch the world, as she has launched an initiative to organize this event. Workers, cops, soldiers, journalists, professors and mothers have made this event memorable for the struggles of Klara Zetkin and Rose Luxemburg, with a critical review of the position of women today. They spoke of feminization of professions, stereotypes about women in the media, achievements of women in the struggle for justice and truth. "Although it has been centuries - old Bosnian saying that ''a woman is a pillar of the house'' meaning the vast importance of the women, but our perception of society is still male, and no matter how many women are there in decision - making positions, it still counts that the men's mind stands always but always behind the female mind. I am very happy that women in BiH have successfully denied this thesis for decades "said Editor-in-Chief of Bosnian Daily Newspaper ''Oslobođenje'' Vildana Selimbegović in her speech.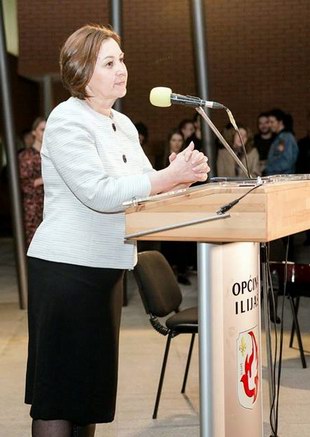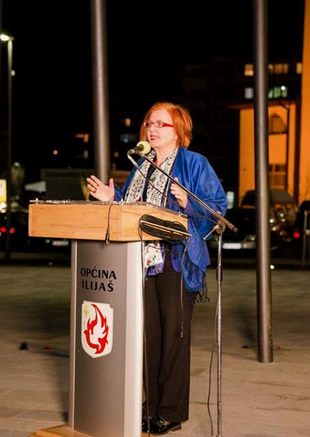 A true example for this thesis, beside Vildana Selimbegović, are other women as the program participants: doc. dr. Zilka Spahić Šiljak, Ankica Tomić, Head of Department for International Cooperation of the Ministry of Security of BiH, Mersida Mešetović, First Brigadier in the Armed Forces of BiH and members of the Association "Mothers of Enclaves Srebrenica and Žepa".
Those who were present received a brochure entitled "What is the 8th March?" issued by the TPO Foundation as a reminder of the historic struggle of women for equality in society, but also that the struggle has not yet been completed to encourage new steps to tackle injustice. The ladies have been given red carnation as a symbol of struggle for workers' and women's rights, which summarizes all the beauty, the pain and the struggle that is still to be traversed in order to reach the path of equality. The rock band "Meteori" on this occasion performed the song ''RESPECT'' by Aretha Franklin, which was a trademark of the very beginning of the feminist movement in history. At the end of the evening at the Business Center, the TPO Foundation presented the exhibition. The inspiration for the exhibition are the messages and sayings that are still being pointed out to women and which discourage them to face their rights even though women are legally equal with men in BiH.