After the Catechist's meeting in Zenica, the TPO Foundation, in cooperation with the Islamic Community in Bosnia and Herzegovina and the Catechetical Office of Bosnia and Herzegovina, continued with the organization of a specific education program focused on teachers of Islamic and Catholic religious' education. In this regard, on June 25 and 26, 2018, the third and fourth Catechist's meeting of the religious teachers of Sarajevo Canton, Herzegovina-Neretva Canton and Canton Tuzla took place in Sarajevo.
Guest lecturers were prof. Dr. Nezir Halilovic (Islamic Community of Bosnia and Herzegovina), Mr. Sc. Sead Fetahagic (Political Analyst and translator), prof. Izet Numanovic (Pedagogical Institute of Canton Tuzla) and prof. Dr. Spahija Kozlic (Faculty of Law, University of Zenica). After the lectures and discussions that covered topics such as human rights, philosophy and ethics, as well as the role of religious education in the secular state, oral evaluations have shown teachers need for this type of educational activities and mutual cooperation's.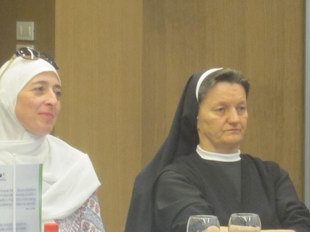 This is the last ETOS Initiative seminar in academic 2017/2018, and beginning September 2018 TPO team and ETOS initiative together with numerous collaborators and partners continues to work on the planned project activities and the promotion of ethical values in bh. education.