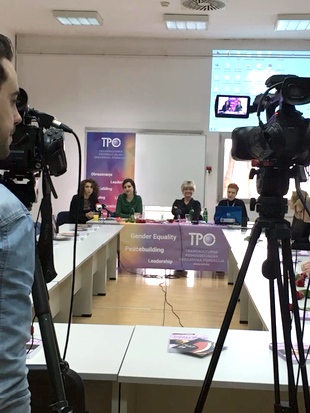 Women still carry out more jobs than men do, they are not equal in BH society, there are more demands on women in politics than men, numerous stereotypes about gender roles and division of jobs between men and women still exist, and the solution is in systemic changes in education, these were the conclusions of the participants in the panel discussion entitled "WHAT DOES THE MARCH 8 REPRESENT TO US TODAY: POLITICAL AND ECONOMIC RIGHTS OF WOMEN IN BIH", which TPO Foundation in cooperation with the Center for Interdisciplinary Studies of the University of Sarajevo, organized on March 8, 2018, on International Women's Day. Panelists were Melika Husić-Mehmedović, professor at the Faculty of Economics and director of the Center for Interdisciplinary Studies at the University of Sarajevo, Jasna Bakšić-Muftić, professor at the Faculty of Law, University of Sarajevo, and Medina Mujić PhD, associate of the TPO Foundation.
The occasion of the panel discussion was a remembrance of the historical struggle of women for the rights of all workers and the questioning the rights and opportunities of women in BH politics and economy.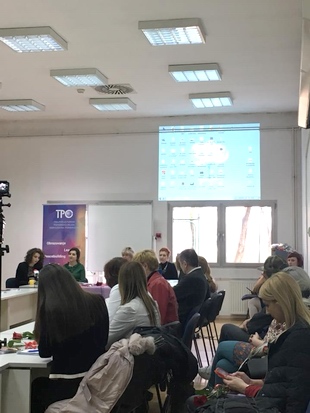 In the presence of active women in politics, professors from the University of Sarajevo, as well as students and numerous media, the discussion was about how much women, society and institutions can and should do in resolving key issues that prevent active participation of women in politics and business. The conclusions of the panel discussion are that quality education in which there must not be discrimination and which must be equally enabled to all members of society is a path that leads to positive changes in society. Women should share more solidarity and support with each other, and they should be more unified, this is also the way to suppress many stereotypes and prejudices created in a patriarchal environment. We must actively work to suppress professional stereotypes by which create divisions on roles and jobs between men and women, and encourage women to educate themselves and become active in different areas of society. In the end, encouraging young people is our mutual obligation because without quality education and support for young people, we cannot expect improvement in the development of a democratic society.