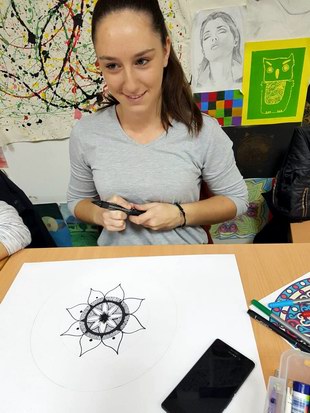 The second meeting of students from the Interreligious Dialogue through Art Project, supported by the Federal Ministry of Science and Education and TPO Foundation, was held in the Dobrinja Gymnasium on October 28, 2017.
The meeting was held as part of "Arabesques", the second project module, led by the art teacher Anita Smiljanić.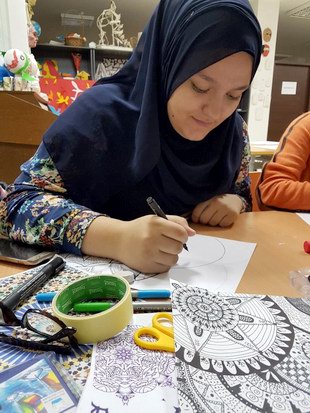 The project involves high school students of different religious and national groups and it is being implemented by the educational experts at the Dobrinja Gymnasium. The month of October was dedicated to the spirit of Islamic art and culture and it successfully ended with this activity.