These short films were created in workshops in the field of media pedagogy. The workshops are part of the TPO Foundation project - ICDE ("Initiative for creative dialogue and education").
The goal of the workshops is to introduce teachers to the basics of film and video narration, mastering of basic techniques of use when it comes to audio and video technologies needed for filming short films and videos, film genres such as short documentaries and short videos, so-called ''social spot'', knowing open-source software packages intended for montage as well as basics of framing and montage. The main idea of these workshops is not only  familiarizing of teachers with available video and audio technology in education but also to create conditions and sources of information that will be used in pedagogical work with the present and future generations of students after this very project.
These workshops are an overture to the three year-project whose goal is prevention and reduction of violence at schools as well as a way of thinking about this deeply rooted issue in our society.
Films made on these workshops will be used during the international campaign ''16 Days of Activism against Gender based Violence'' as well as for the future ventures when it comes to violence at schools and society in general.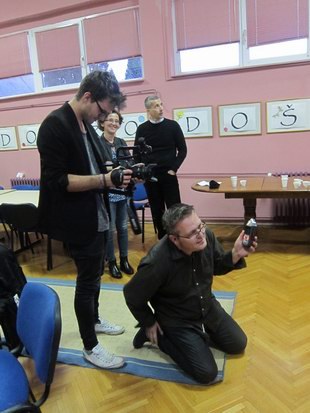 The Films PlayList can be found on link:
https://www.youtube.com/watch?v=yvvYni7Pv4U&amp list=PLmP6TejGn-ho9dGt-Yxp9OmroX2p5Scud